Movie Review : Beauty and The Beast (2017)
A remake from the classical Beauty and the Beast (1991). Beauty and the Beast, tell us a story about a girl named Belle (Emma Watson), who lived in a small village and would always have a book in her hands.
The people in the village deemed her as peculiar because she was different from them and she would prefer spending time reading books rather than to dress up, look pretty and try to get wed.
Comes Gaston (Luke Evans), who was a hunter and was smitten by Belle and was determined to marry her even by force if necessary. One day an old woman came into the castle – where the young, spoiled, young prince lived – to ask for shelter from the cold winter in exchange for a rose, which he declined by judging from her looks. The Beast was then cursed for his selfishness so that he will remain as a beast, and only true love can turn him back into human again.
I have been putting off watching this Beauty and The Beast remake because I have been hearing about the bad reviews from people who watched them. I am not a big Disney fangirl, honestly I can't even say I remember the story like the back of my hand like most people do. I have watched the 1991 version of Beauty and the Beast, and with that, I expected the remake to be more magical, but it fell short from my expectations.
There doesn't feel like there is any kind of depth in emotion. I love Emma Watson, she has got the looks and the brains, but to me she doesn't seem like a good fit to Belle, I was expecting someone softer in terms of looks, and more gentle. She looks like the genius next door, but not as Belle. There isn't any kind of connection between Belle and Beast, to be honest, I would go as far as saying that Emma Watson is not exactly that good of an actress after all, though out the whole 2 hours of this movie, none of her acting or face expression made me feel any type of way towards her character "Belle" at all.
I think I might have started this movie with too high of an expectation seeing how well they did with Cinderella. However I think this time around with Beauty and The Beast they are way too focused with the fairytale and "magic" aspect of the story that they didn't spend time to build up the story enough to make me want to root for their love. Watching this movie does not make me feel anything at all honestly, other than that there are way too many CGIs in this movie.
Not to mention the scene where Belle and Beast danced together?
Yeah, it was bad.
I have to admit, when I saw Belle walking into the ballroom I instantly compare her to Cinderella.
When you compare the two, you can just see how bad Beauty and the Beast was. I think what is really lacking from this movie is nothing but grace. I am not saying that all princesses should be graceful, but because this is a remake, and we all know how graceful Belle is, it's just awful seeing how it was replicated in real life.
However I must say that Gaston and Lefou looked so alike the cartoon characters it's insane!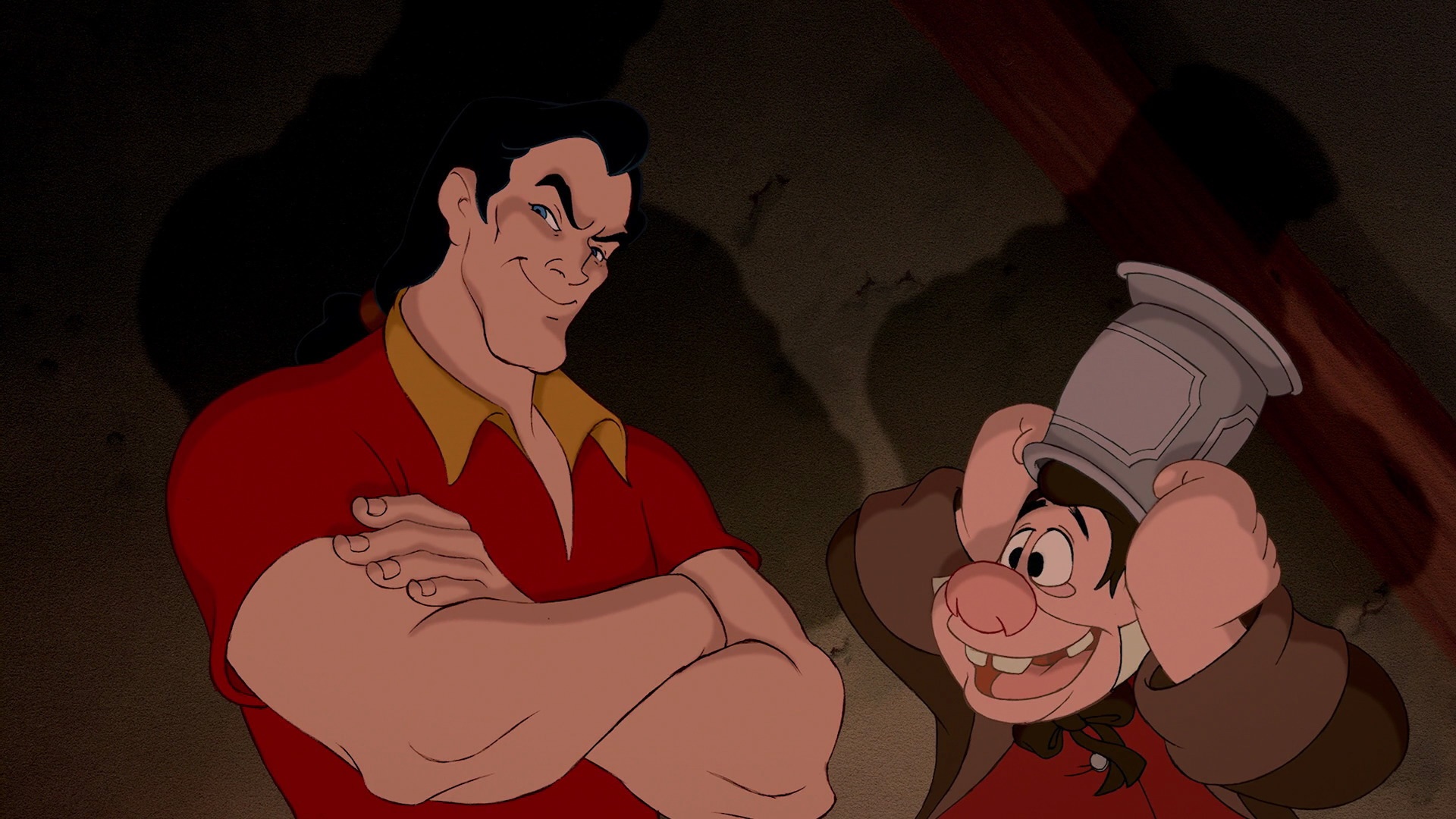 In summary, this movie was a disappointment. I don't even know what to say other than I would not watch this movie twice. There are so many more little details that could be added into it, it just fell so far short from what I expected.
---
---